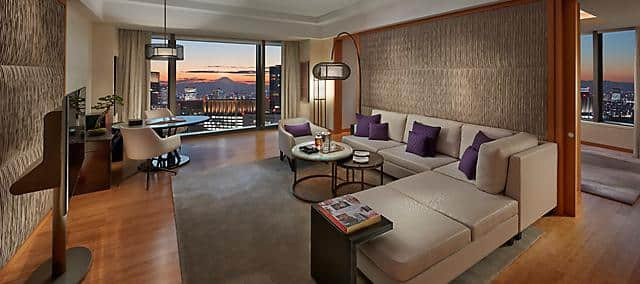 Tokyo
Rooms & Suites
Rooms & Suites
Contemporary style in the skies
Blending futuristic luxury with a sense of space, our 157 rooms and 22 suites capture the essence of Japanese style and design.
At Mandarin Oriental, Tokyo, the comfort, health and safety of our guests and colleagues is always our highest priority. Following the announcement made by the Japanese Government on the 7 April 2020, declaring a state of emergency to contain the spread of COVID-19, Mandarin Oriental, Tokyo has temporarily closed until further notice.
We will waive our fees for cancellation of any reservation during this period. We continue to monitor the situation and follow prevention advice during this unprecedented time, which we hope will be short lived. Until then, we would like to take this opportunity to thank you for your continued support, and we all look forward to welcoming you back to the warmth of Mandarin Oriental once the situation has improved.