Tokyo
K'shiki
For any restaurant reservations, please note that the reservations terms and conditions will apply.
By making a booking or otherwise using the restaurant services, you confirm your agreement to MOHG's Privacy Policy and you consent to the processing of your personal information by MOHG, including the collection, retention and usage of your name, contact details, other personal information (which may include sensitive data, e.g. medical conditions), transaction data and demographics ("PI") in order for MOHG to provide you with the requested services. You have the right to request access to, correction and deletion of, and withdrawal of your consent to processing of, your PI by contacting MOHG's Data Privacy Officer by email at dataprivacyofficer@mohg.com or by post at 8th Floor, One Island East, Taikoo Place, 18 Westlands Road, Quarry Bay, Hong Kong. Any PI you supply is voluntary but if you choose not to supply your PI then you may not be able to access or obtain the services requested. For the purposes of providing you with such services, MOHG will share your PI with MOHG's global network of companies and the service providers that assist MOHG with administering your PI, which may be transferred to, processed in and stored at a country outside your country of residence (including outside the EU/EEA). For any online reservations, please note that a third party vendor's applicable terms will apply.
Authentic Italian flavours in a laid-back setting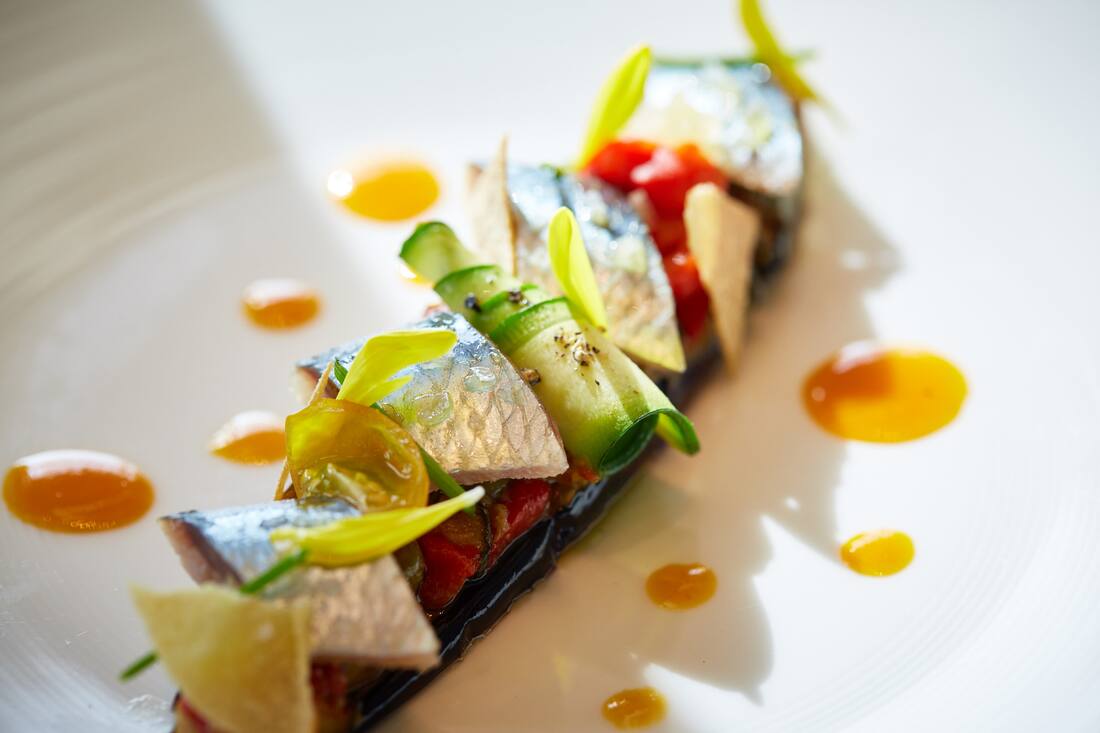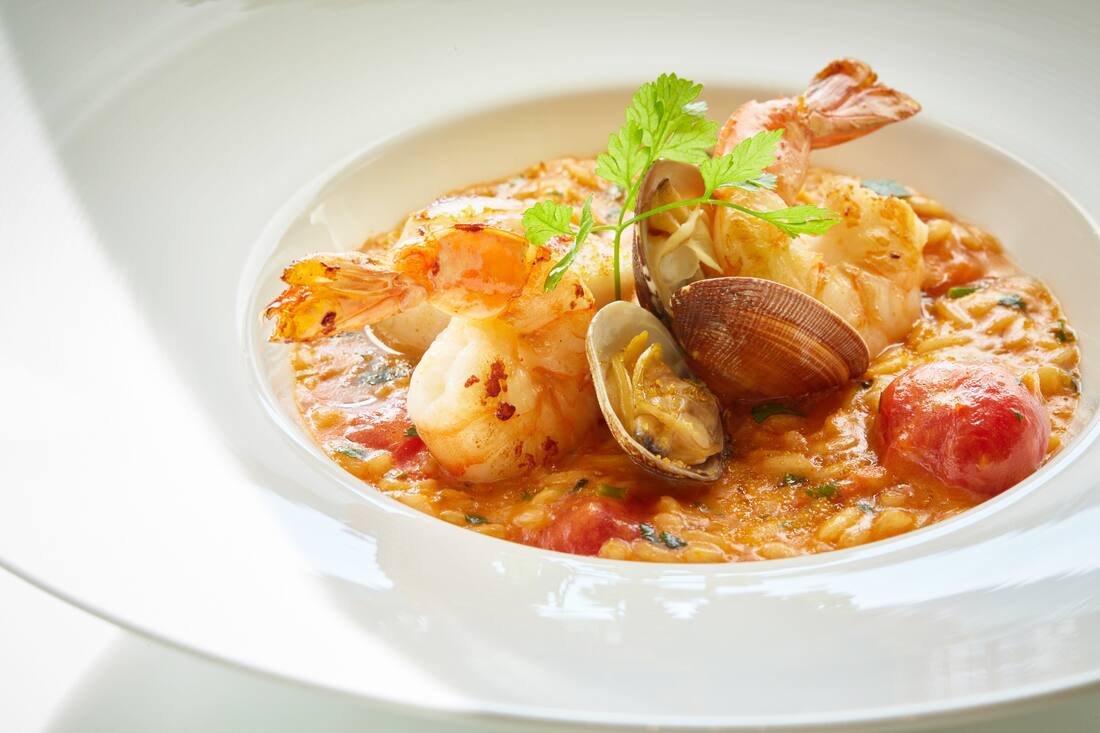 5:30 - 11:30pm (Last order by 10:30pm)
K'shiki brings bold Italian flavours to the heart of Tokyo. Situated on the 38th floor with a panoramic view of the city skyline and Mt Fuji, K'shiki offers delectable all-day comfort food for the urban gourmand.
Start the day with a delicious breakfast from the extensive buffet showcasing classic Western and Japanese fare, or order from our diverse à la carte menu.
For a relaxed and refined lunch or dinner, Chef de Cuisine Davide Di Dio, born in Naples, Italy and has worked under some of the world's best chefs in the finest restaurants including "SPOON" in London and "Collonge-au-Mont-d'Or" near Lyon in France, and "El Bulliin in Catalonia, Spain, crafts the food memories of his youth into contemporary creations that celebrate classic Italian flavours.
Alternatively, choose from the menu's selection of antipasti, pasta and the freshest fish and meats.
Announcement 
Please note that due to high demand on weekends and public holidays, breakfast time may be limited for non-staying guests. Please contact us in advance.
Smoking policy: All areas are non-smoking including the private rooms.
Special Announcement: Please note that all of our dining outlets are scheduled to be closed all day on 29 February until 11am of 1 March 2020. This is due to a switchover to a new smart energy system of the Mitsui Tower, where the hotel is located. We apologise for any inconvenience this may cause.
Autumn Pie with Mushrooms, Cherry Tomatoes & Prosciutto Ham
Stuffed Squid with Mussel, Served with Bagna Cauda Sauce & Red Bell Pepper Salad
Seafood Risotto with Scallops, Clams and Prawn
Roast Gurnard Fish with Turnip Cream, Clams Broccoli & Red Bellpepper Served with Bruschetta
Grilled USA Beef Tenderloin with Provola Cheese ,Sage and White Ham Served with Eggplant Parmiggiana
K'shiki Classic Tiramisu