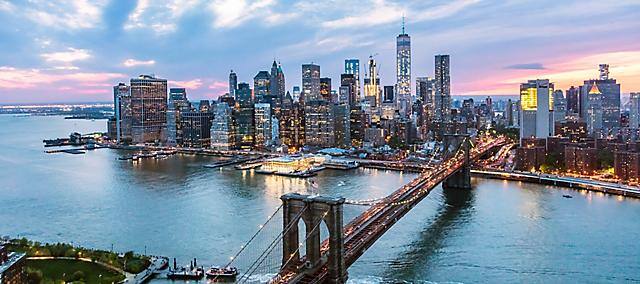 New York
Your essential guide to New York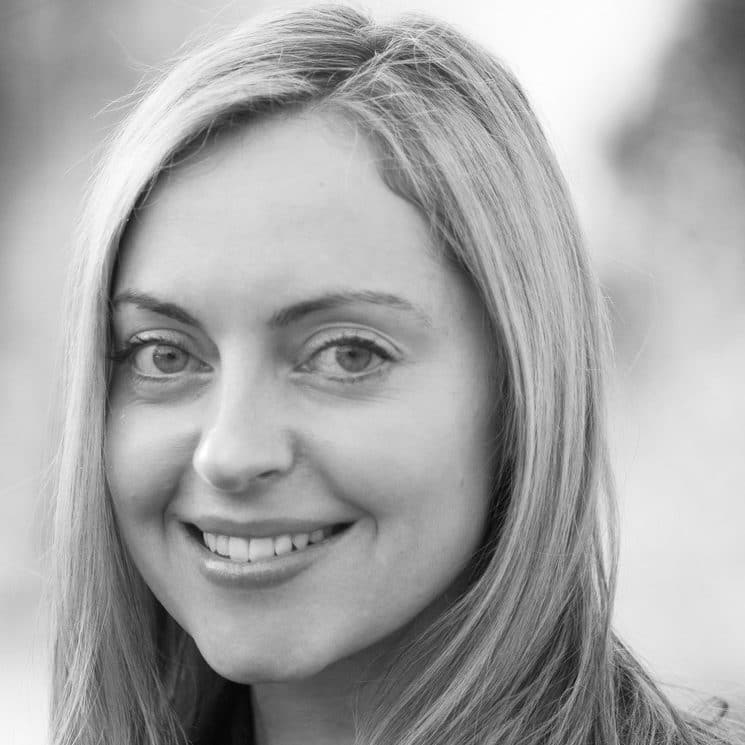 By Carrie Buckle
Originally from the UK, New York-based writer Carrie writes about travel, luxury and celebrity for titles including Harper's Bazaar, Vogue, Elle, Cosmopolitan and Tatler.
Find your bearings
When you first arrive at Mandarin Oriental, New York, get a feel for the area by wandering through Central Park, which is on the hotel doorstep. Whatever the season, there's something magical about this world-famous public park, from people-watching at Bethesda Fountain to ice skating at Wollman Rink in the winter. Alternatively, stroll through the tree-lined side streets of the Upper West Side and admire the rows of historic brownstones, many dating back to the 1880s. 
Feed your mind
New York City has a world-class cultural landscape and the Lincoln Center is at the forefront. It's five minutes' walk from the hotel and on any given day you can catch awe-inspiring opera, ballet and musical performances. The Metropolitan Opera, with its opulent red carpets and starburst chandeliers, is an unforgettable experience, as is an outing to the New York City Ballet or the New York Philharmonic - after dark, take a moment to enjoy the illuminated fountain. Step into the era of the dinosaurs at the American Museum of Natural History, an Upper West Side landmark founded in 1869. During winter and spring, there is a vivarium with more than 500 live butterflies in tropical temperatures. For art buffs, the Museum of Modern Art (MoMA) is also near the hotel - leave time to unwind in the sculpture garden. Further afield, head to the Upper East Side for the Metropolitan Museum of Art (the Egyptian Temple of Dendur is a highlight) and Frank Lloyd Wright's Guggenheim. The city's newest gallery is The Whitney Museum of American Art in the Meatpacking District - combine a visit with a walk along the High Line.
The Guggenheim
A Frank Lloyd Wright-designed icon of Manhattan architecture, the Guggenheim reliably delivers must-see shows that draw more than a million visitors a year. Most exhibitions are best seen by descending the atrium's gently sloping tiers from the top to bottom.
The Whitney Museum of Modern Art
Want to know the real insider secret for The Whitney? Anyone can claim free lifetime membership – you just have to be an artist featured in the museum's permanent collection!
MOMA
Andy Warhol wallpaper on MOMA's second floor staircase.
American Museum of Natural History
The exterior of the American Museum of Natural History.
Shop like a local
As a guest of Mandarin Oriental, New York, you have some of the city's best shopping directly next door, including Stuart Weitzman, Links of London, and Diptyque in the Time Warner Center. Fifth Avenue's array of luxury offerings, from Bergdorf Goodman to Cartier, are a short walk away. To shop like a local, stroll up Columbus Avenue on the Upper West Side and discover boutiques such as Jonathan Adler for upscale home décor, which the designer describes as channelling "modern American glamour". Design lovers should head downtown to Howard Street in SoHo, where you'll find British designer Tom Dixon's new store, as well as showrooms from Michele Varian and Roll & Hill lighting. While in the area, stop by Kirna Zabête boutique on Broome Street, for myriad cool designer fashion brands.
See some sights
You could spend all your time in New York City simply looking up at the breathtaking skyline. Iconic architectural landmarks including the Empire State Building, the Chrysler Building and the World Trade Center. There are also more unusual sights, such as the captivating Flatiron Building, and the High Line, an elevated public park built on abandoned railway tracks, which is beautiful at sunset.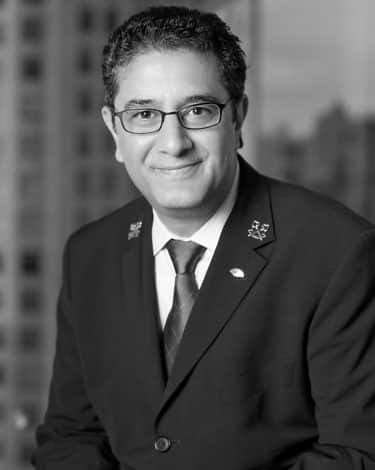 Only in New York...
Used in the 1930s and 1940s by President Roosevelt as a means of arriving into New York City undetected, the secret subterranean train tracks of Grand Central Terminal hide a great deal of history and intrigue. Private tours are available.
Kenneth Abisror, Chief Concierge at Mandarin Oriental, New York
Toast your arrival
Once you catch a glimpse of the sweeping views over Central Park from the lobby on the 35th floor of Mandarin Oriental, New York, step into The Office NYC, from chef Grant Achatz and Nick Kokonas. This speakeasy-style lounge features classic cocktails, vintage spirits and more. Or, swing by The Aviary NYC - also headed up by Achatz and Kokonas, and the first branch of this superb restaurant outside of Chicago. The Ascent Lounge in the Time Warner Center is also close to home. A sophisticated cocktail lounge, it offers light bites and gorgeous views of the park. Live music fans might want to check out Jazz at Lincoln Center, which showcases many prestigious names.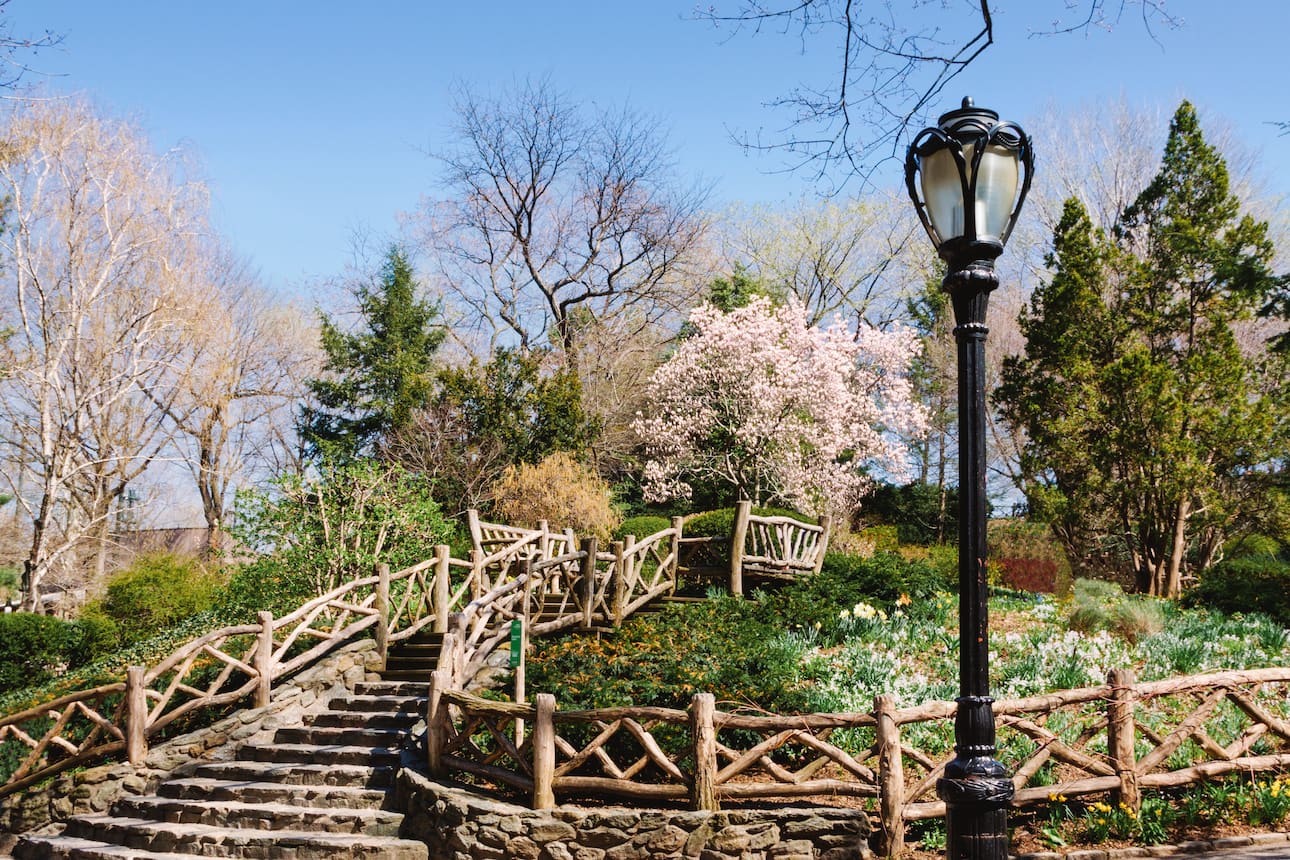 Make time to unwind
Spa & Wellness
The bustling energy of New York City is intoxicating, but it's important to recharge. Mandarin Oriental, New York, has an Eastern-inspired spa with six treatment rooms, plus heat experiences including an amethyst crystal steam room. Outdoors, for a little oasis of calm, there's Shakespeare's Garden hidden away in Central Park. You'll find sweet-smelling roses, as well as other beautiful seasonal flowers mentioned in the playwright's works.
Learn More
Dine in style
For exceptional modern American fare with Asian influences, don't miss Daniel restaurant on the Upper East Side is the best of the best – the French cuisine is heavenly and it's the perfect spot for marking a special occasion.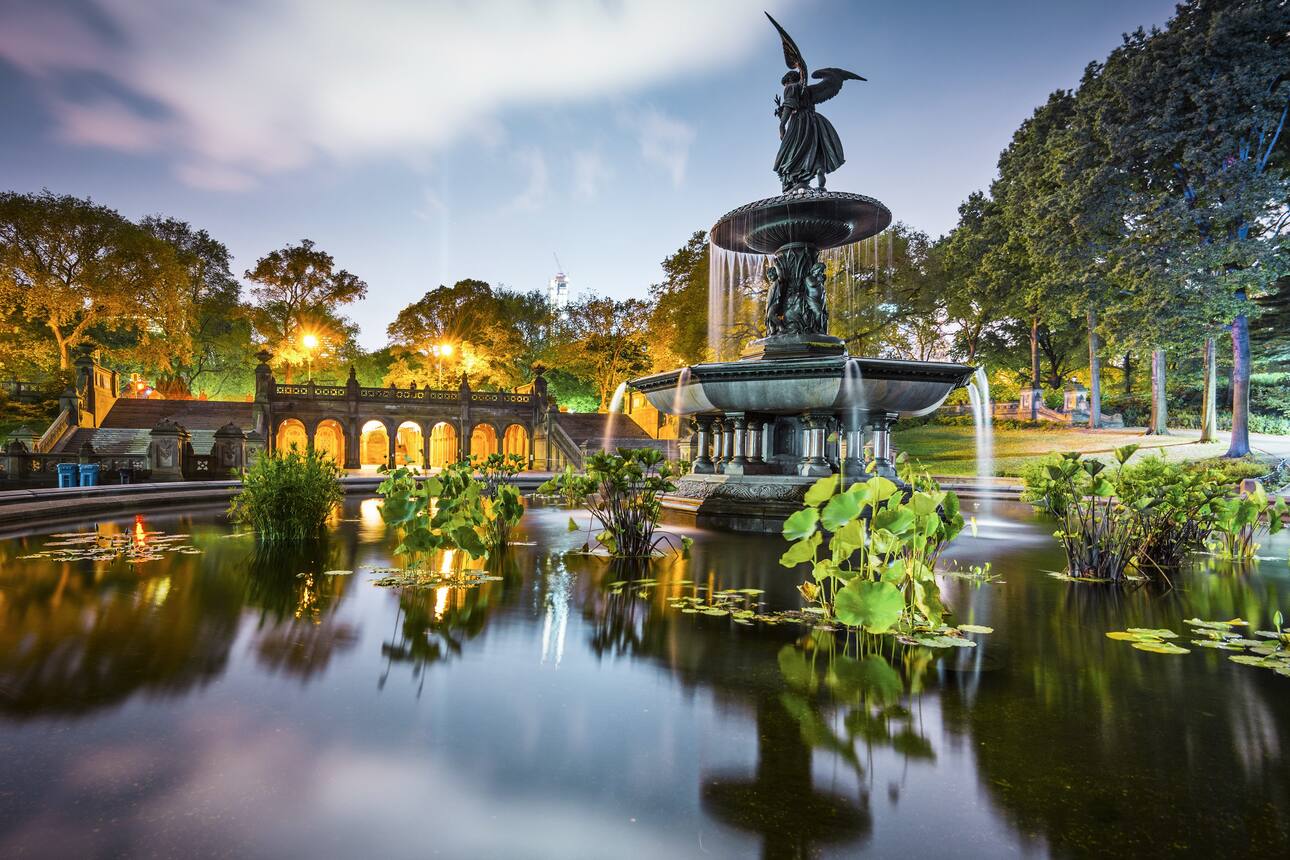 Time travel
While Sheep Meadow is a famous green space in the west of Central Park, what is less well-known is that the name was once meant literally: there were sheep grazing here until 1934.
And finally
Indulge in a warm, gooey chocolate chip cookie from Levain Bakery on the Upper West Side. They have a cult following for a reason.
Magnola Bakery
Immortalised in Sex and the city, the first original location on Bleecker Street is the place to go for decadent banana pudding.
Bouchon Bakery
Love pastel-pretty macarons? Bouchon Bakery at Rockefeller Center is where you need to be for chef Thomas Keller's unique twist on traditional French treats.
Levain Bakery
While the bakery initially opened to serve a variety of fresh-baked artisanal breads, it has since become famous for its six-ounce chocolate chip walnut cookies.