Worldwide
The world's most romantic hotel suites
Romance is about escaping the ordinary. Hiding from the humdrum. Feeling like you've stepped into a fantasy life. Creating a seductive space is about much more than red roses and petals on the bed – it's about conjuring a feeling that makes your heart smile and your toes tingle. From pulse-quickening perches with knockout views, come-hither beds that you'll never want to leave, to nothing-is-too-much-trouble service – here Juliet Kinsman selects five seductive stays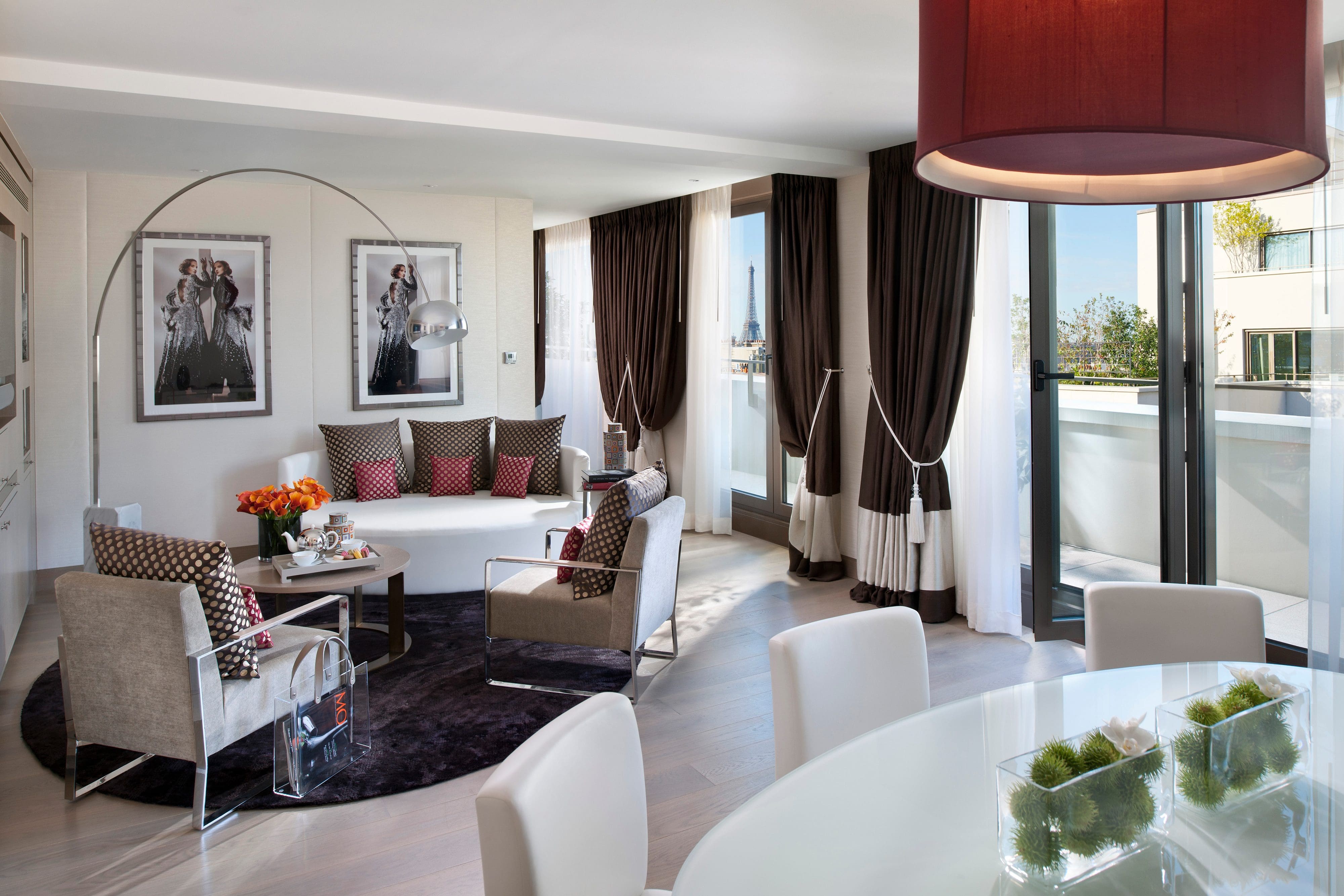 Panoramic Suite at Mandarin Oriental, Paris
This Art-Deco-inspired address on the Rue Saint Honoré is as rich in history as it is in elegance. Feel like 1950s' film stars in the City of Love, as you recreate your version of moments immortalised in arty black-and-white tableaus of yore. These suites are flooded with natural light and filled with specially commissioned artworks making them a favourite of fashionistas and gallerists who appreciate the finer things in life. Just make time for a Michelin-starred supper from Sur Mesure Par Thierry Marx and a spell in the secret garden.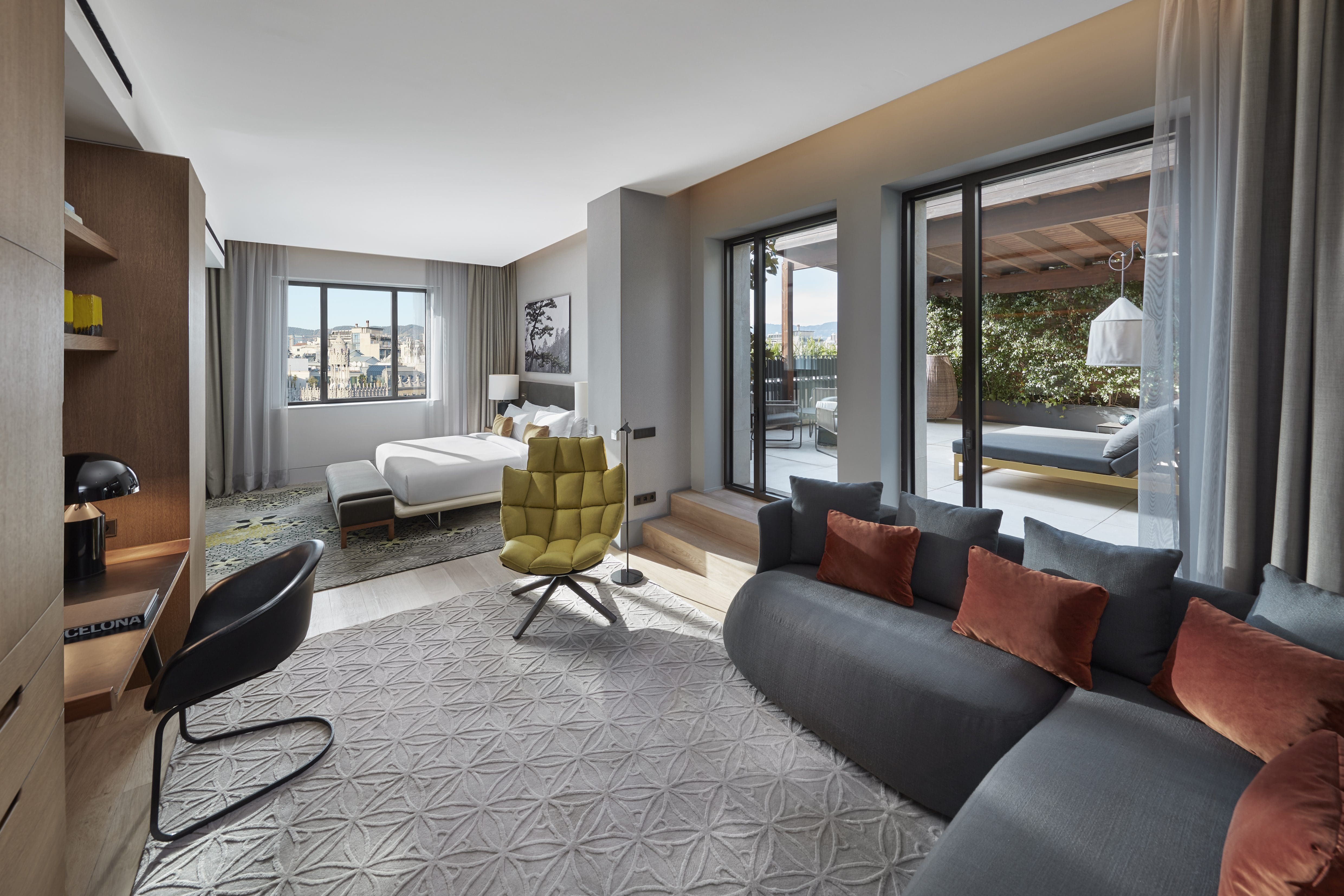 Penthouse Suite at Mandarin Oriental, Barcelona
When a suite comprises an entire top floor, you know it must promise special panoramas. Eight stories up on the Passeig de Gràcia, the Spanish designer, Patricia Urquiola's interiors ensure every angle in the Penthouse is pleasing to the eye. You have Gaudí's iconic landmarks as your neighbours, dining downstairs by Carme Ruscalleda and a private garden and rooftop pool to explore – although the double hydromassage bath and Miriam Quevedo products may indulge you enough that your 24-hour private butler only sees 'do not disturb'.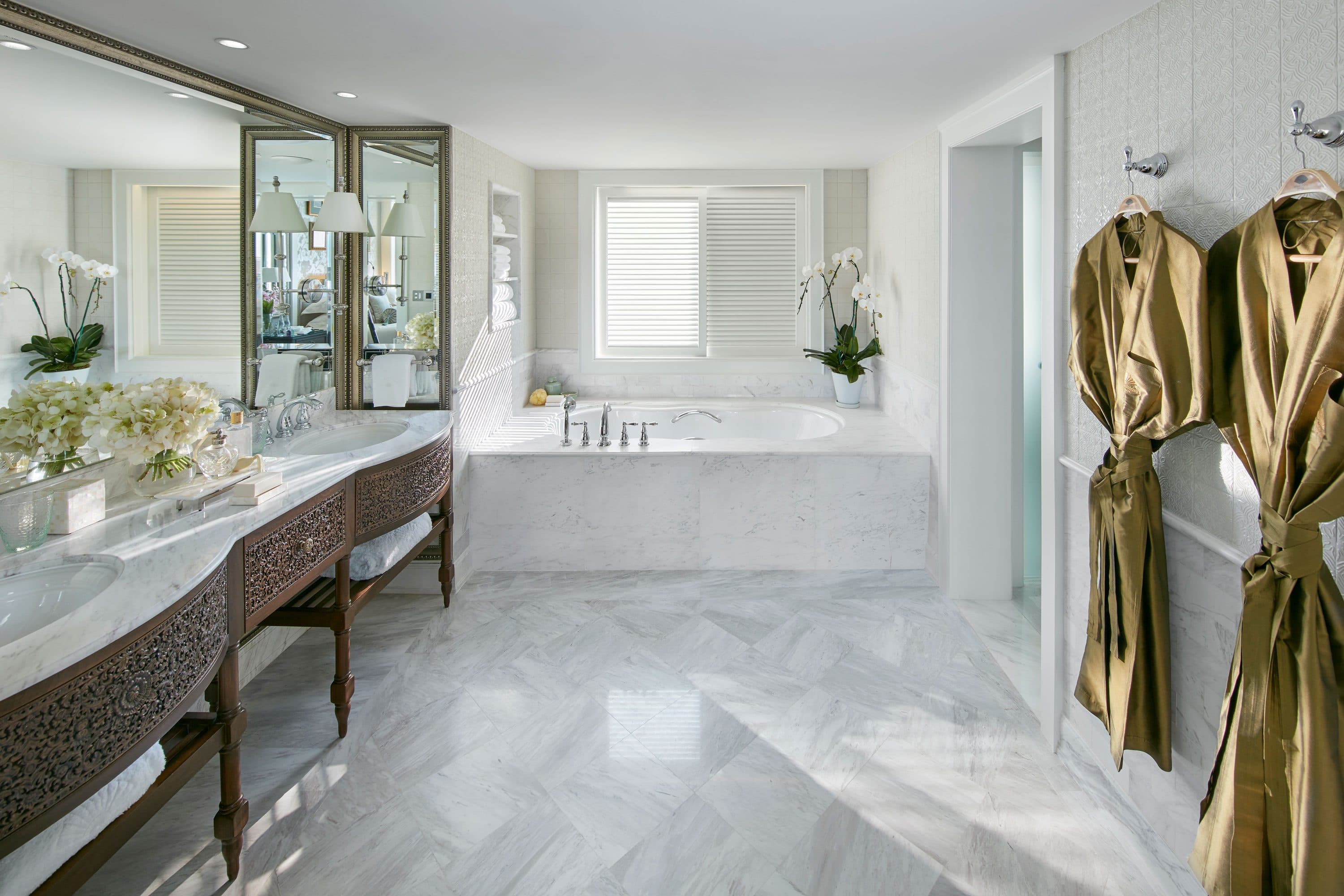 Chao Phraya Suite at Mandarin Oriental, Bangkok
Royal dignitaries stayed in this more than 140-year-old hotel when there wasn't room in the Royal Palace. The Garden Wing is as peaceful as can be and the Chao Phraya Suite combines floor-to-ceiling windows overlooking both the river and gardens, and colonial-inspired contemporary interior design adds a delightful nod to your Thai-capital coordinates. The bright and spacious suite also features a sprawling white-marble ensuite bathroom guaranteed to transport you far, far away from Bangkok's buzz.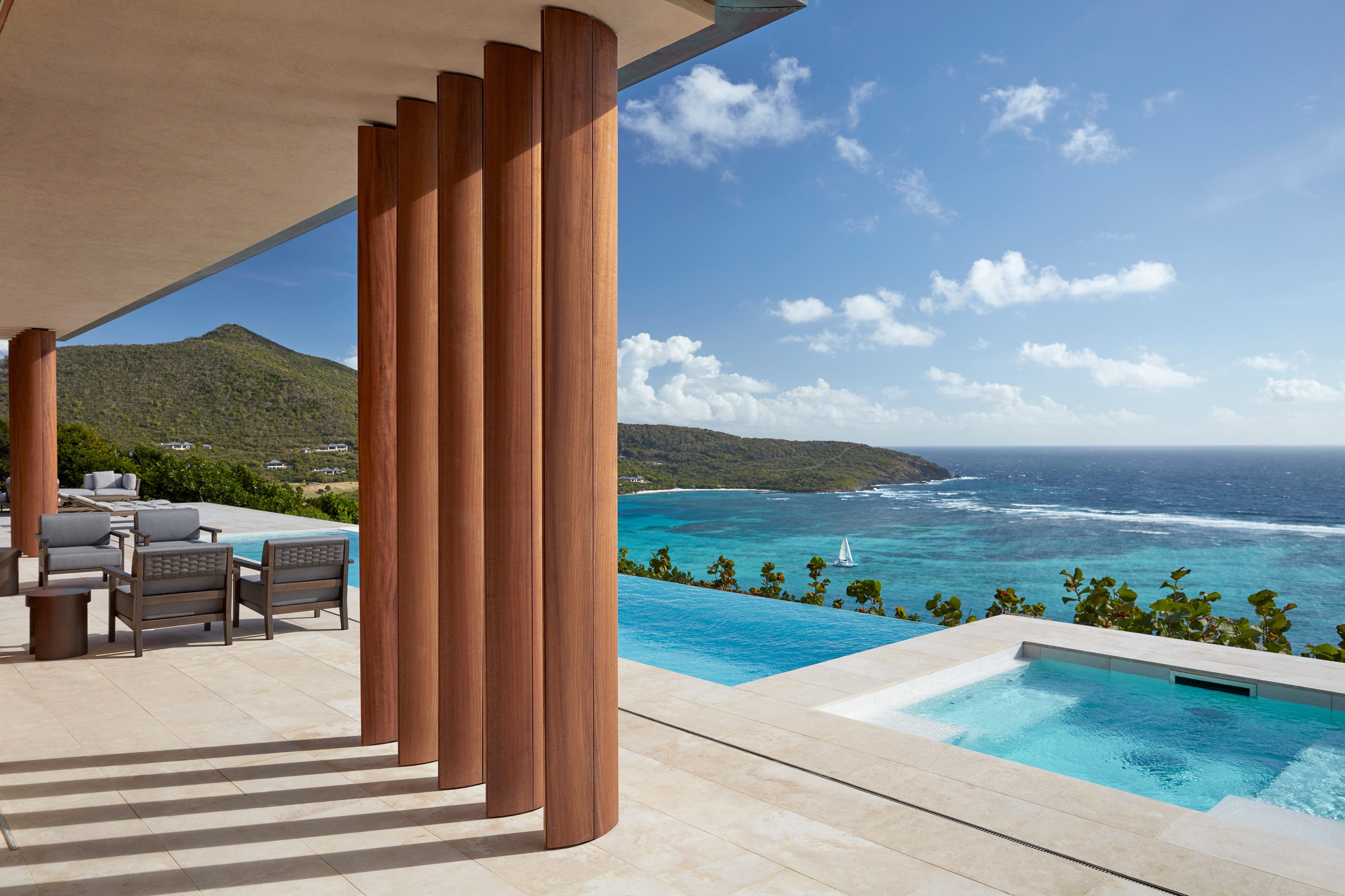 Patio Villa at Mandarin Oriental, Canouan
Step out onto pink powdery sands here on the exclusive island of Canouan in St Vincent and the Grenadines from these luxury Caribbean villas. Mandarin Oriental, Canouan's flawless Italian architecture blends sophisticated design with showcasing nature at its most beautiful — from the green, green hills to the blue bay beyond and its coral reef perfect for swimming, snorkelling, diving and sailing.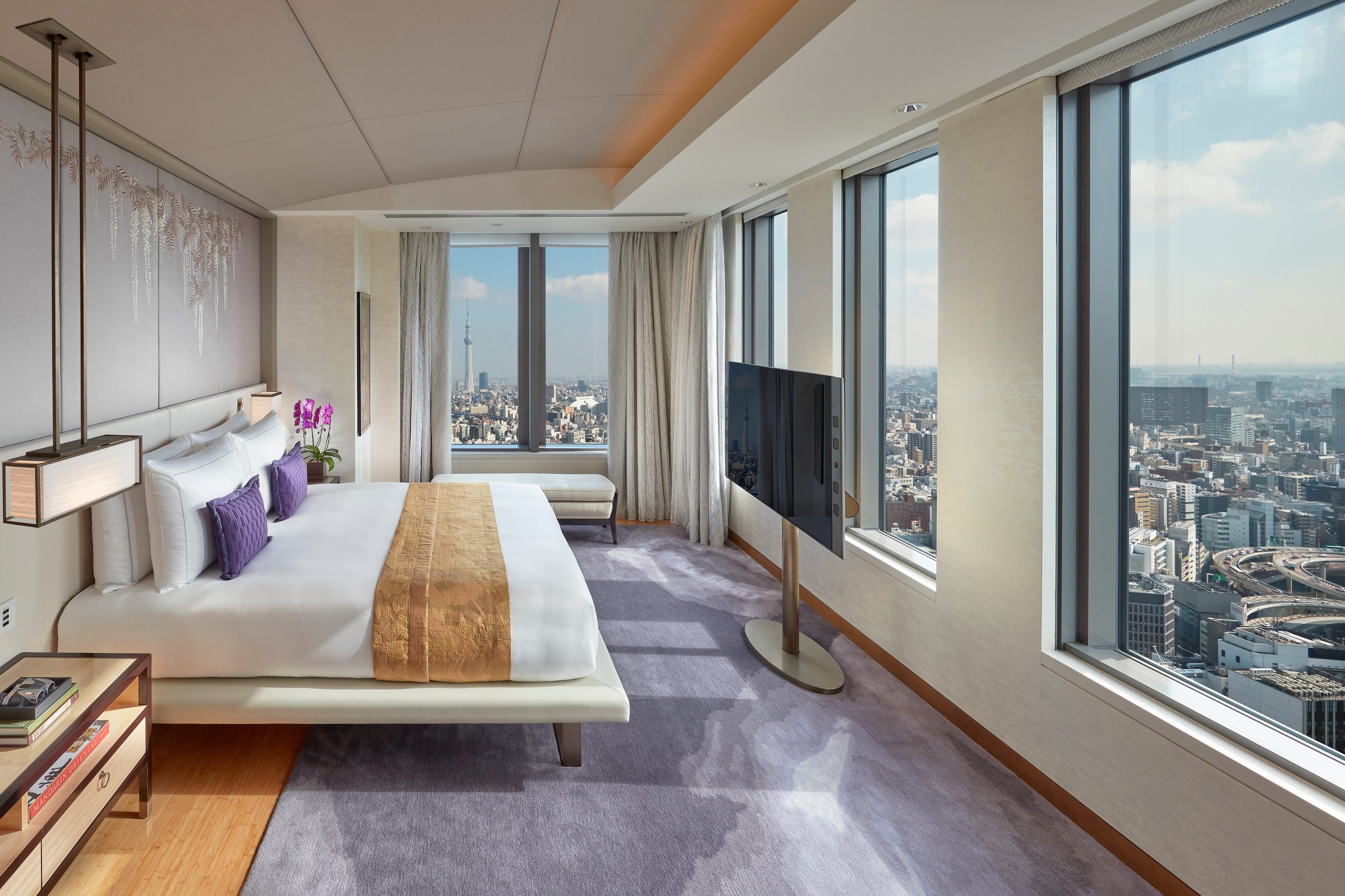 Mandarin Suite at Mandarin Oriental, Tokyo
It's perennially koyo and hanami in the 22 romance-stoking suites here in the Cesar Pelli-designed Nihonbashi Mitsui Tower in this culture-rich business district of the Japanese capital – thanks to a design overhaul that saw textile designer Reiko Sudo working her magic together with the artful eye of creative director Ryu Kosaka. For a view of Mount Fuji, choose a guest room facing west. Woods and water is still the nature-loving interiors theme of the cityscape-view upper floors of Mandarin Oriental, Tokyo, with a contemporary take on the traditional 'flower shower' print revived in the restyled furnishings. Here the sense-stimulating season-saluting spaces showcase golden autumn colours alongside wisteria and cherry-blossom blooms evoking Japan's iconic springtime scenes.