Hong Kong
Business Meetings
Business Meetings
A legendary meeting place for business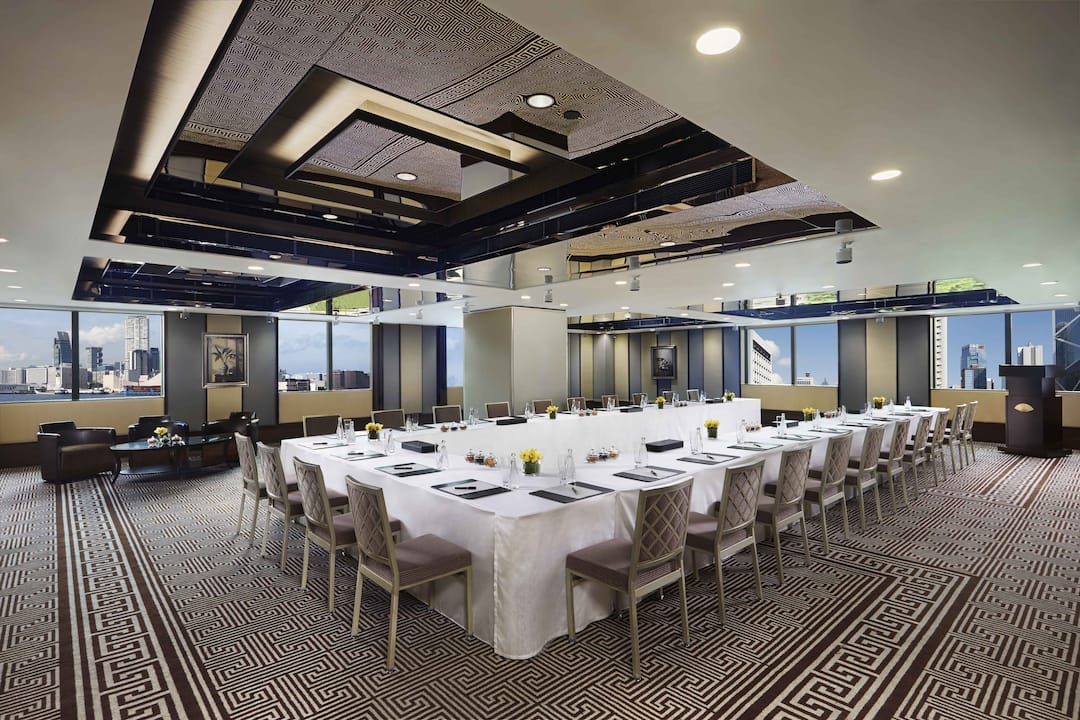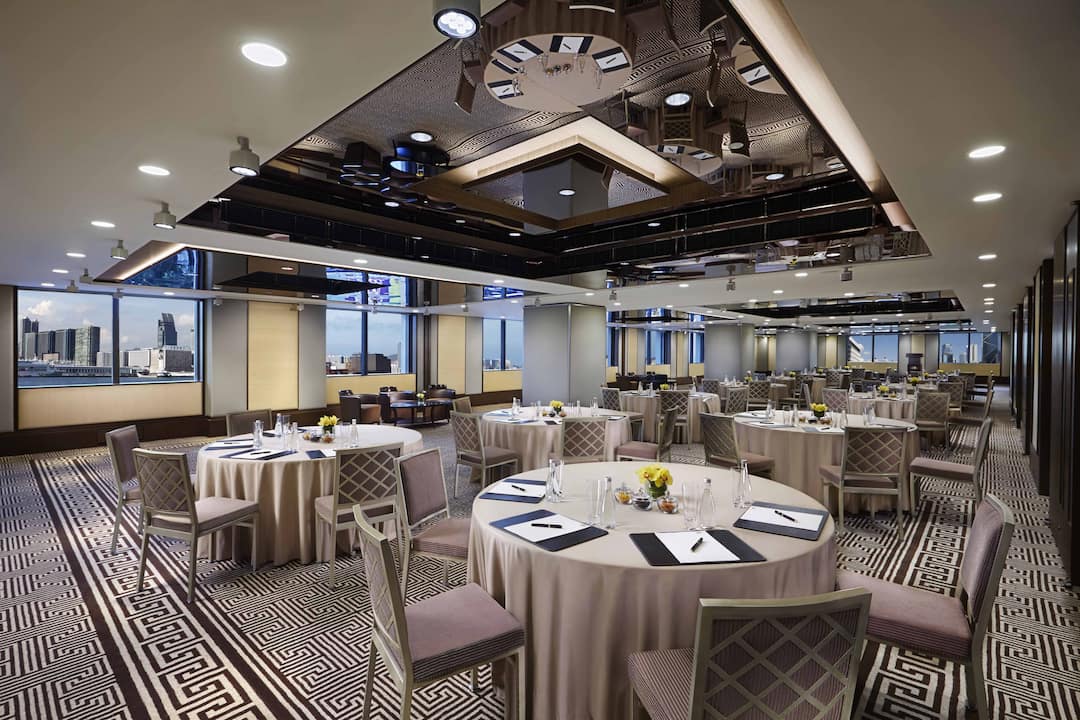 With a reputation built on excellence, Mandarin Oriental, Hong Kong offers a wealth of experience in setting up meetings and events for both local and international executives. We offer an unbeatable location overlooking Victoria Harbour and a dedicated team of professionals who will work with you every step of the way.
Technology
Our excellent technology and the expertise of our IT butlers make for a valuable hi-tech, low stress combination. For your event we can arrange the latest intelligent lighting systems and presentation equipment with ceiling suspended projectors, large LCD screens and surround sound. High speed Wi-Fi is available throughout the hotel and all our rooms are equipped with a first class video conferencing facility. 
Event Staff
We offer dedicated support with a team of experienced staff to help your event run as smoothly as possible. We provide a Function Host for every event who will be on hand to help solve any problems as they arise. We also have IT butlers on-call as well as an array of VIP services and staff should you wish to use them.
Business
Our second floor business centre has two separate meeting rooms accommodating up to three and seven executives respectively. Open 24 hours a day, we can provide secretarial and translation services as well as personal computers and printers.
The perfect venue also offers the
Perfect meeting packages
Mindful Meeting Package
Exclusive group room rate starting from HKD 2,700 per room per night (minimum of 10 guest rooms).
Valid from:
Now until 15 March 2020
27 March 2020 until 6 September 2020
Price is subject to 10% service charge and subject to availability
Our dedicated meeting planners provide flexible and innovative ideas to suit every need. This special package includes a host of benefits to ensure your meetings are a success and that you and your guests can enjoy the day.
Use of main meeting room from 9am - 5pm
Morning and afternoon coffee breaks with refreshments
Roll-in business lunch in the main meeting room
Use of podium with microphone
Stationery compendium with office supplies, white board, flip chart and markers
Unlimited use of high-speed internet access in the Business Centre for the Meeting Planner throughout the meeting days
A dedicated function host to attend to all your needs
Mandarin Oriental, Hong Kong takes a progressive approach to meetings that gets results. Our creative programme of wellness elements, specifically designed to inspire and engage your audience, will enhance your meeting process, leaving your participants feeling less stressed, more productive and ready to focus on the tasks at hand. Supported by cuisine specifically chosen to stimulate, nourish and fight fatigue, our innovative Mindful Meetings concept will change the way you view meetings forever.
Mandarin Oriental, Hong Kong offers a meeting package built around the five dimensions of wellness with some elements as standard and others at an additional cost. These are just some of the services to choose from.
Nourishment – Mindful Breaks, Smoothie Breaks, Healthy Menu, Infused Water
Movement – Guided Stretching, Wellness Tips Card, Jogging Map
Stillness – Digital Wellness Tips, Silent Breaks, Ambience Enhancements
Connections – Team-building Morning Walk, Social Games
Wellbeing – Mindful Music During Breaks, Sensory Corner, Digital Wellness Corner
Based on a minimum of 20 people for a full day meeting, Mandarin Oriental, Hong Kong offers the below benefit built around the five dimensions of wellness:
Complimentary fresh juice for the welcome morning break
Organizers can choose an additional two benefits from the below:
Choice of Tai Chi or Qi Gong class at Chater Garden (accommodating up to 49 people)
Late check-out for the organizer until 6pm
Arrival limousine transfer for one VIP
Room upgrade to Deluxe Harbour View (based on 1 room upgrade for every 10 paying guest rooms)
A complimentary Mandarin Oriental Signature aromatherapy oil for each delegate as welcome gift