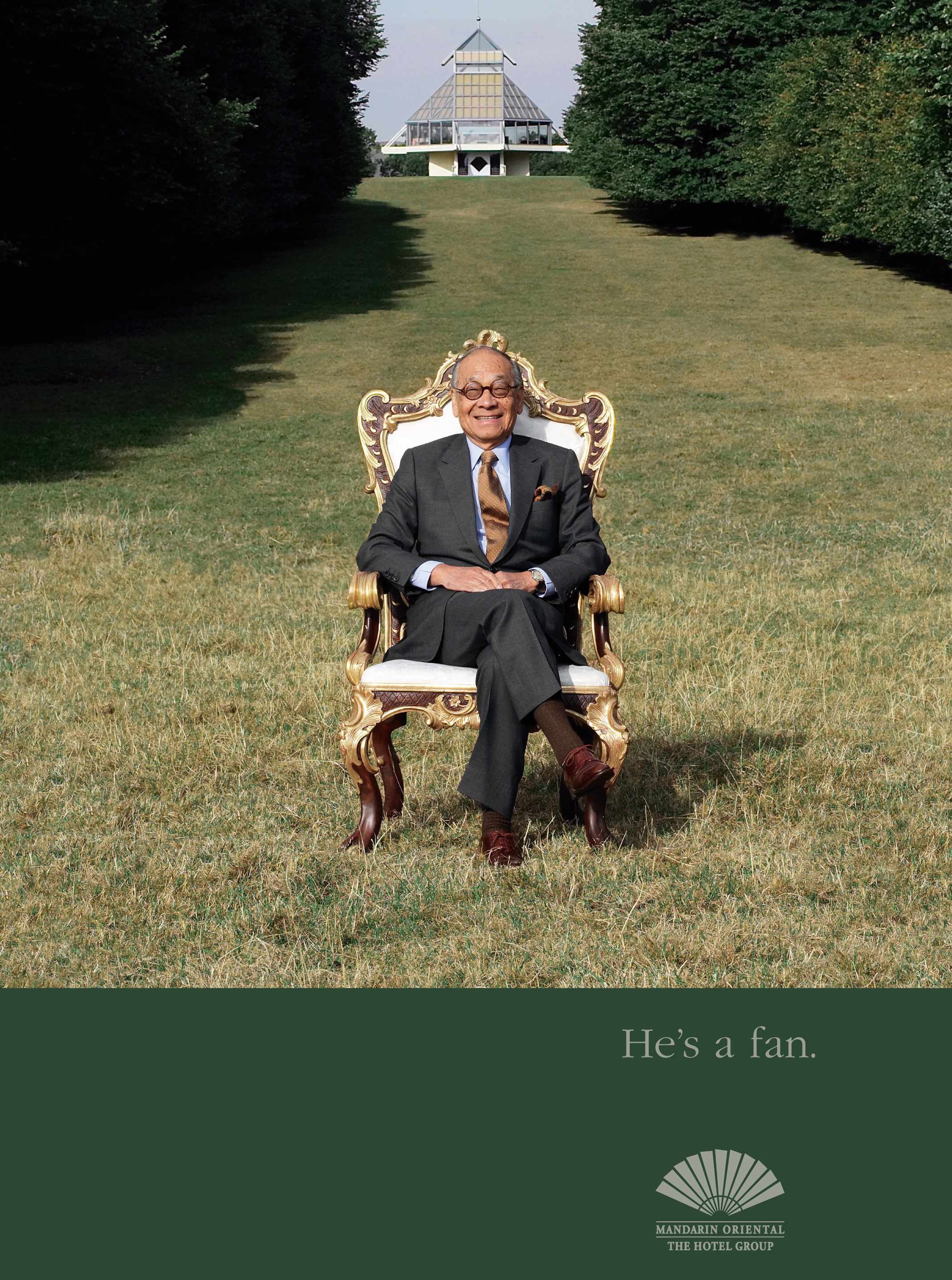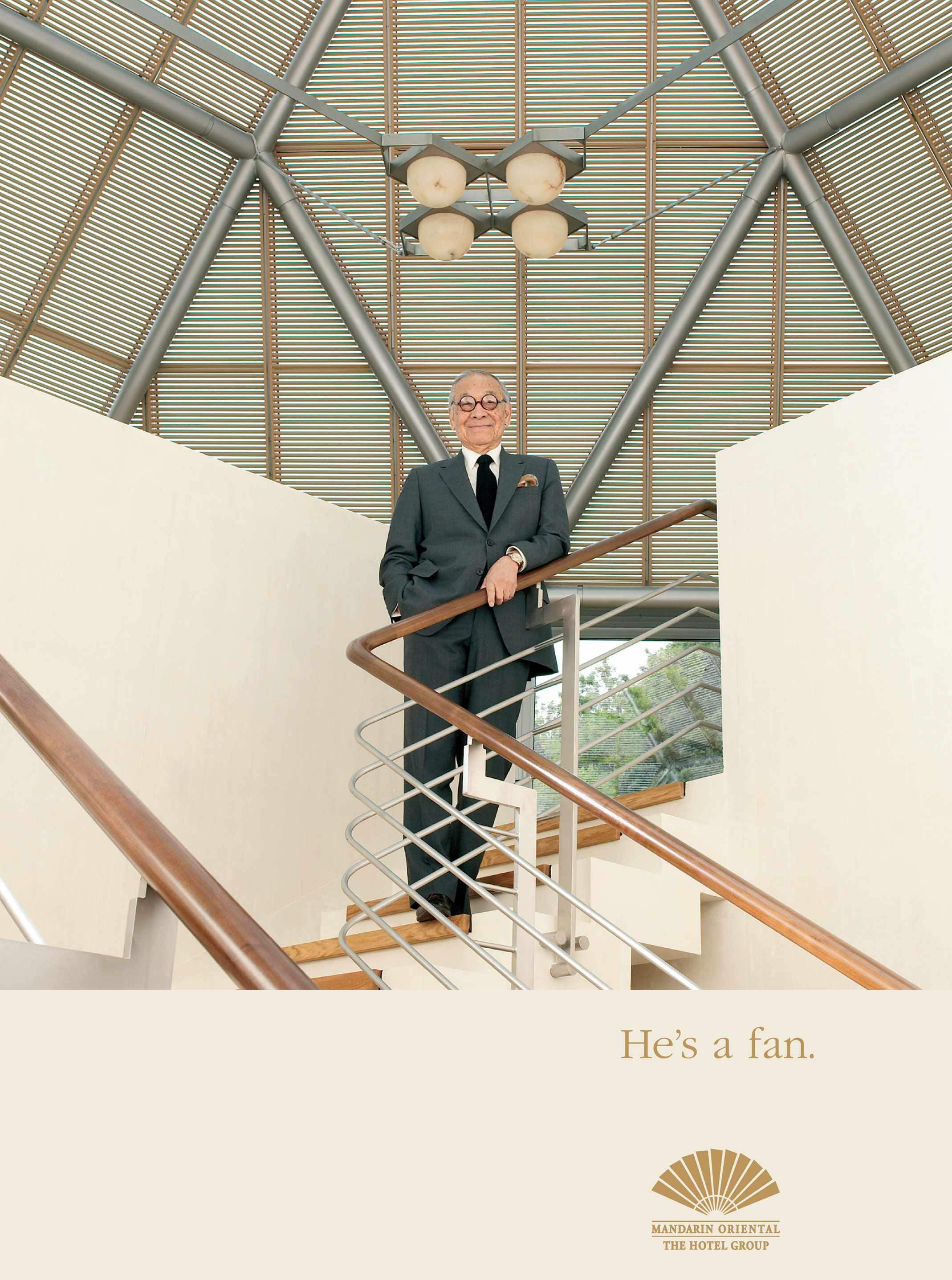 I.M. Pei
Architect
I.M. Pei is a revered architect, famous for iconic buildings such as the John F. Kennedy Library in Boston, The Bank of China Tower in Hong Kong and the 'glass pyramid' of the Musée du Louvre in Paris.
Pei has won numerous awards for his services to architecture including the first Praemium Imperiale (World Culture Prize) and the prestigious Pritzker Prize.
Pei was photographed in England at Oare House, the country house of Sir Henry and Lady Keswick. Behind him is the tea pavilion he designed for them.
He chose to donate the money from his participation in the Fan Campaign to a number of his favourite charities.
Why our loyal fans think our
Hotels are extraordinary
Chen Kun is a Fan
Mandarin Oriental, Hong Kong
As our first and flagship hotel, Mandarin Oriental, Hong Kong is as legendary as the city itself. With a Central location and five-star facilities, we are renowned for our sleek design, impressive service and exquisite blend of luxury, comfort and style.
Learn More
Learn More
Luxury In The Heart Of Paris
Lucy Liu is a Fan
Mandarin Oriental, New York
Anya Hindmarch, CBE
I'm a fan of...
James Norton
I'm a fan of...