Your essential guide to Bangkok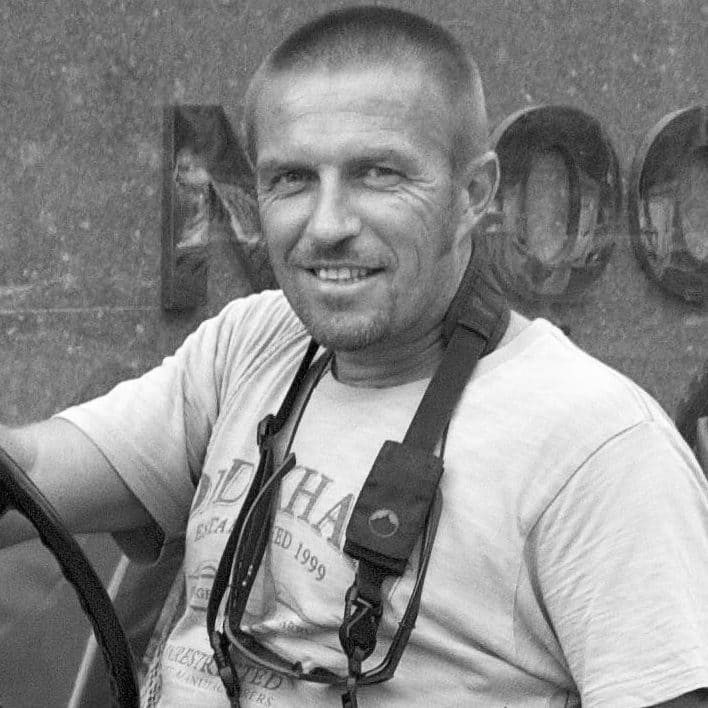 By Mark Eveleigh
An award-winning journalist and photographer specialising in Asia, Mark Eveleigh's writing has been published in titles including National Geographic, The New York Times and Esquire.
Find your bearings
In keeping with the traditional feel of a hotel that opened more than 140 years ago, the area around what was once known – long ago – as 'New Road' is one of the most fascinating and diverse in Bangkok. A short walk away from the venerable façade of Mandarin Oriental, Bangkok you'll find the Buddhist temple of Wat Suan Plu, the Haroon Mosque and the Assumption Cathedral (which is almost 200 years old). Bang Rak quarter is at once the heartland of modern Bangkok and a kaleidoscopic pageant of street life in this most hospitable of Asian capitals.
Feed your mind
More than any hotel in the Thai capital, Mandarin Oriental, Bangkok exudes an old-world charm that makes you feel as if you're walking arm-in-arm with former Bangkok residents, Somerset Maugham and Joseph Conrad. The crumbling brickwork of the Old Customs House graces the riverfront like a backdrop to The Jungle Book. Just a few metres away you'll find the charmingly restored neoclassical heritage shopping arcades of OP Place Shopping Centre and OP Gardens with their collections of antique shops, galleries, designer stores and fine tailors. Serindia Gallery in OP Gardens has monthly exhibitions from Thai and international artists.
The Old Customs House
The faded grandeur of The Old Customs House.
Shop like a local
Lipao Antiques and Souvenirs and Tibet House (both in OP Place) stock antiques and fine collectibles from all over Asia. For quality local silk, Sophia Thai Silk can work its tailoring magic on shirts, suits and dresses in less than 24 hours. A ten-minute stroll from the hotel will take you to the chic River City Shopping Complex or into the main shopping thoroughfare of Silom Road, where you can find major brand outlets fronted by countless intriguing local street stalls.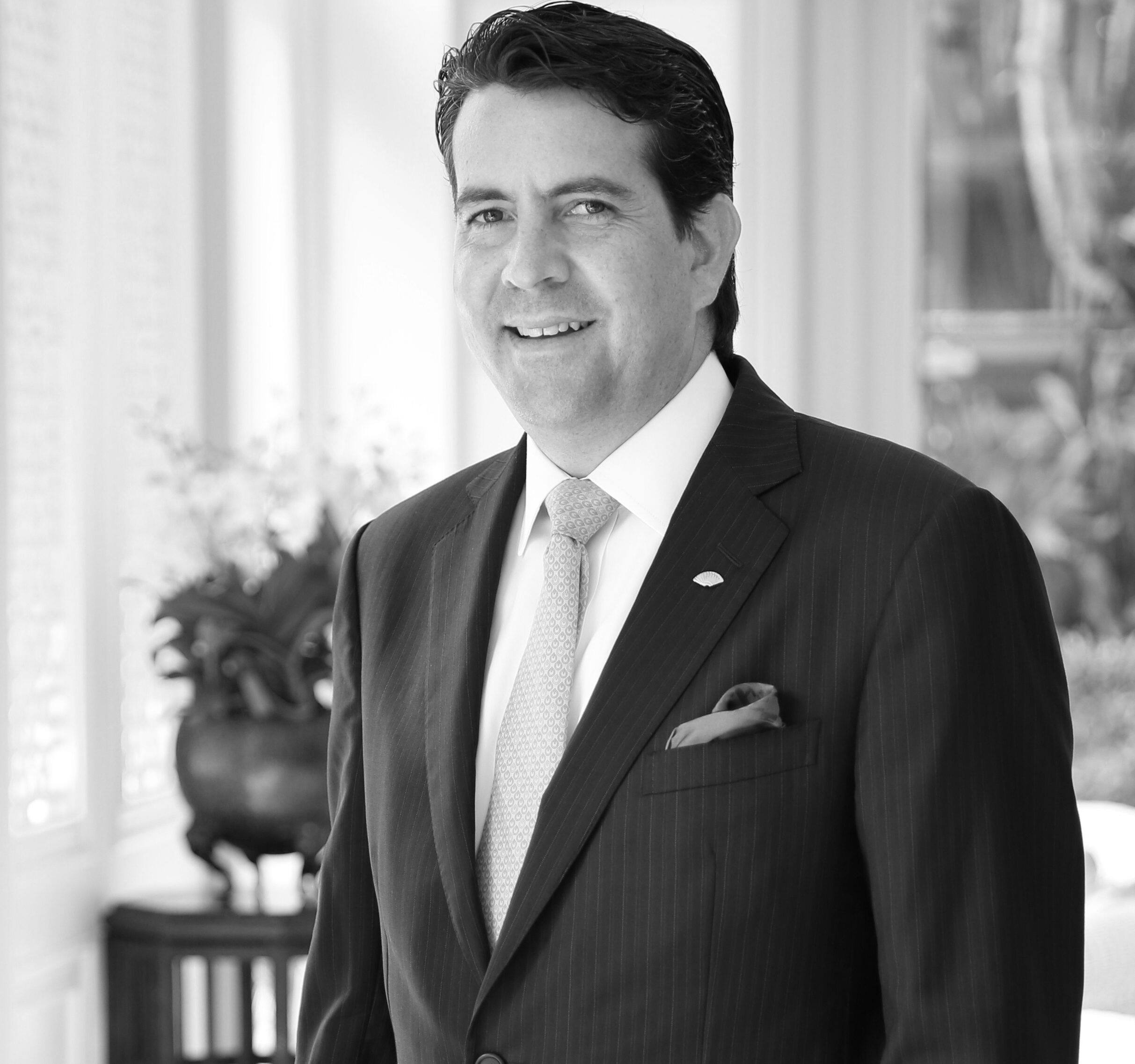 Only in Bangkok...
"Laden with literary and historical references, the more than 140 year-old grande dame of Mandarin Oriental hotels is the definitive introduction to the majestic Chao Phraya river. A river excursion in a private long-tail boat never ceases to amaze me. Only 20 minutes away from the hotel pier towards Bangkok's Old Town, guests will see an array of city landmarks, including The Temple of Dawn, The Grand Palace and The Royal Barge Museum. They can also make a stop at various public piers for a stroll among the bustling flower markets or eclectic art galleries along the way. There's no more adventurous or alluring way to discover Bangkok's heritage in just an hour or two.
Greg Liddell, General Manager, Mandarin Oriental, Bangkok
See some sights
Just 20 minutes away by tuk-tuk or taxi you will find the world-famous sights around The Grand Palace. The palace itself and Wat Phra Kaew (the Royal Temple) are best visited shortly after opening time at 8am to avoid the crowds. Just around the corner at Wat Pho, however, you can enjoy a more peaceful sense of the spiritualism that is a central tenet of Thai Buddhism. Mandarin Oriental, Bangkok offers complimentary boat shuttles that connect guests with commuter boats at Sathorn Pier (a major transport hub). From here you can explore sights of the Chao Phraya river – the lifeblood of the city.
Toast your arrival
Sample the magic of some of Bangkok's most talented mixologists at The Never Ending Summer is just a few blocks upriver and is a cool riverfront sundowner venue for Thailand's hip young artists and designers. For a more grassroots, neighbourhood street vibe, head to the drinking venues just two blocks south, behind Robinson Department Store. This is where Thai professionals go to unwind after a long day in the city.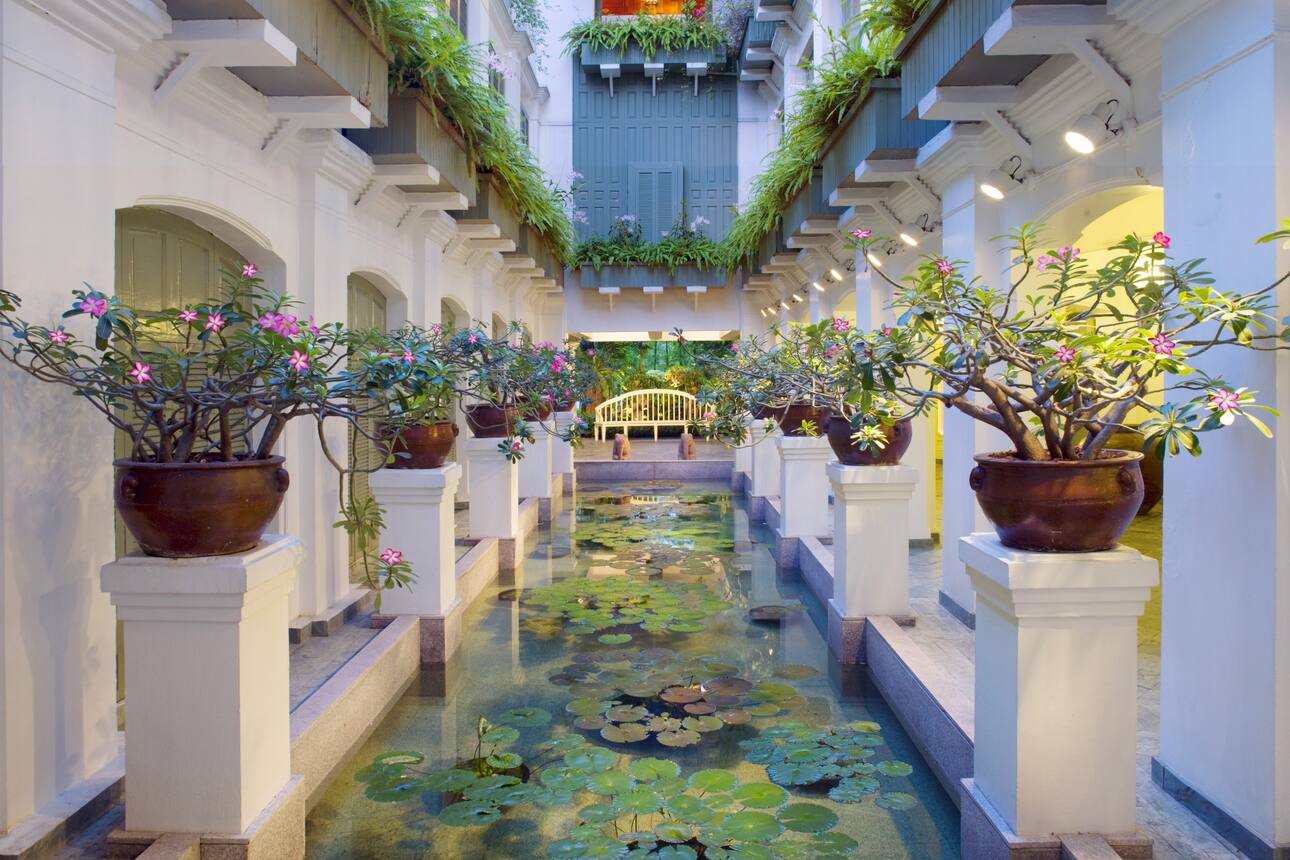 Make time to unwind
Spa & Wellness
The Oriental Spa at Mandarin Oriental, Bangkok offers a rejuvenating range of treatments from 'Oriental Harmony' – a unique body-balancing four-hand massage – to the 'Spirit of Isaan', combining a soothing body wrap and exfoliation using a blend of natural ingredients, and a rhythmic Oriental bamboo massage. (If you want to find another way to K.O. that stress, there's even a chance to try Thai Boxing.) Beyond the hotel, a long-tail boat ride can, at times, feel more like a roller-coaster than a way to unwind, but once you reach the narrow channels of Bangkok's 'bayou' neighbourhoods, you're sure to feel your pulse slow. Here, there's a rural lifestyle that few people seem to expect from the legendary City of Angels.
Learn More
Dine in style 
Be sure to take the hotel shuttle across the river to the Supanniga Taittinger Cruise is a romantic dining experience that combines a Thai feast of family recipes with views from the 'River of Kings'.
Le Du
Turmeric Chicken at popular resaturant Le Du.
Le Du
Le Du's dish of Compressed Watermelon.
Sala Rim Naam
More treats at Sala Rim Naam, where there's also an authentic Thai dance show every night.
Learn More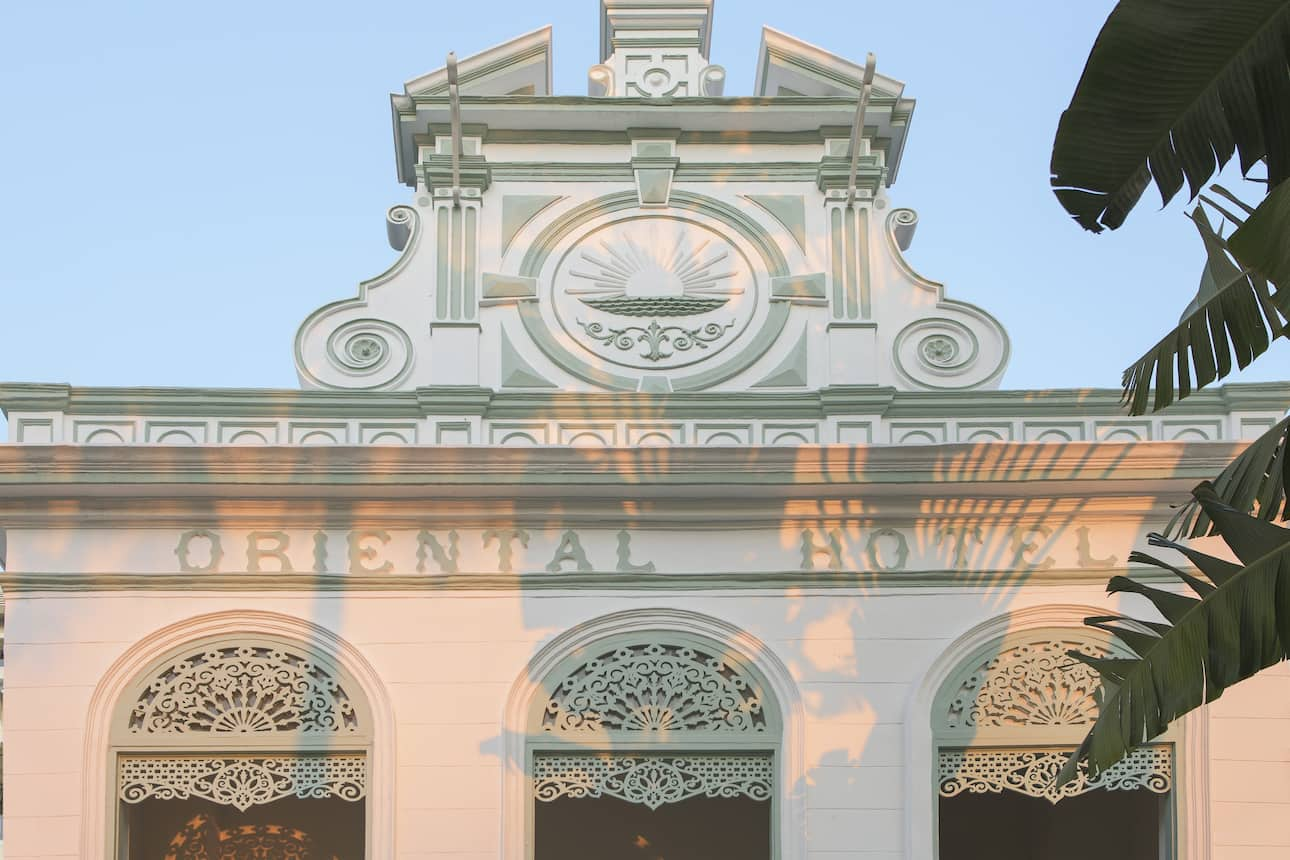 Time travel
Built in 1876, The Oriental, now Mandarin Oriental, Bangkok has a colourful history. Famed for being the first luxury hotel in old Siam, few people realise that Jim Thompson, the colourful silk magnate (and US secret service operative), is one of its past owners.
Learn More
And finally
Ten minutes downriver from Sathorn Pier you'll find Asiatique, a renovated wharf complex with 1,500 shops and 40 restaurants. It's an enchanting place to spend an evening or two.
Bangkok's gourmet street food
The night market
The night market in Bangkok's China Town. Photo: Martin Puddy, Getty Images
Vendors
A vendor sets out their stall. Photo: Ray Laskowitz, Getty Images
Thai barbecue
Thai barbecue dishes are among Bangkok's most popular street food. Photo: Prachanart, Getty Images
Train Night Market Ratchada
The famous Train Night Market Ratchada, Bangkok. Photo: Patrick Foto, Getty Images