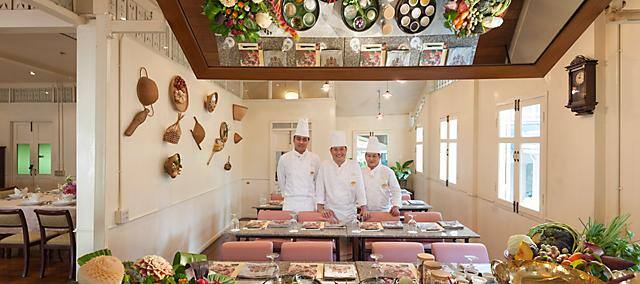 Bangkok
The Oriental Thai Cooking School
The Oriental Thai Cooking School
Complete your stay with a visit to our authentic Thai Cooking School.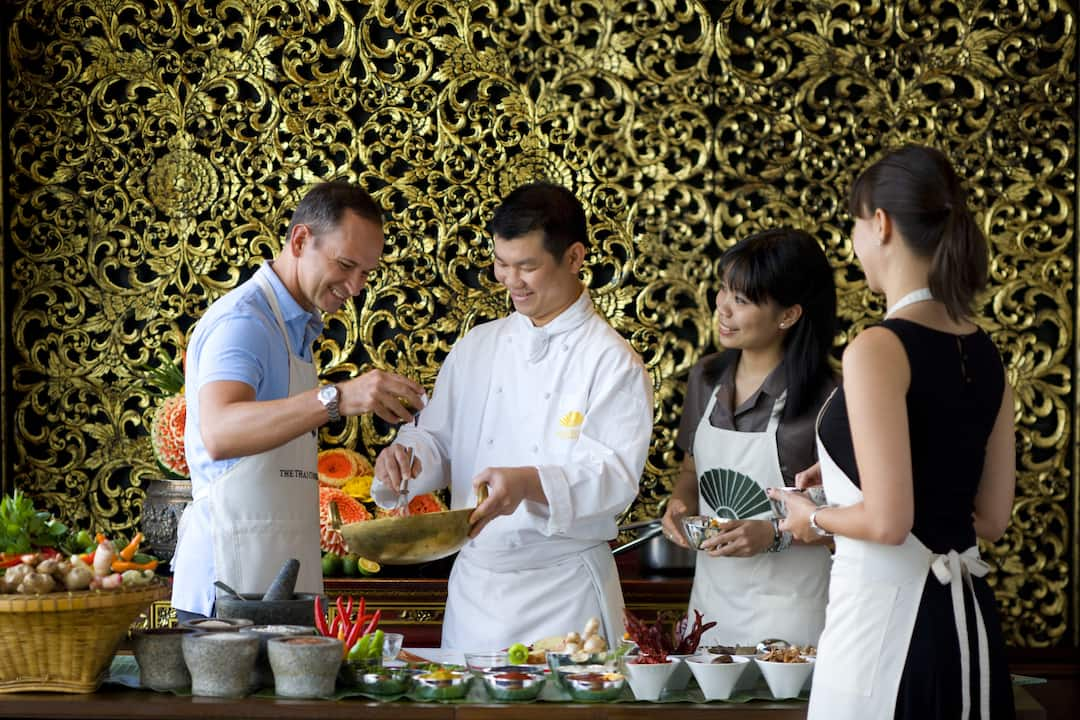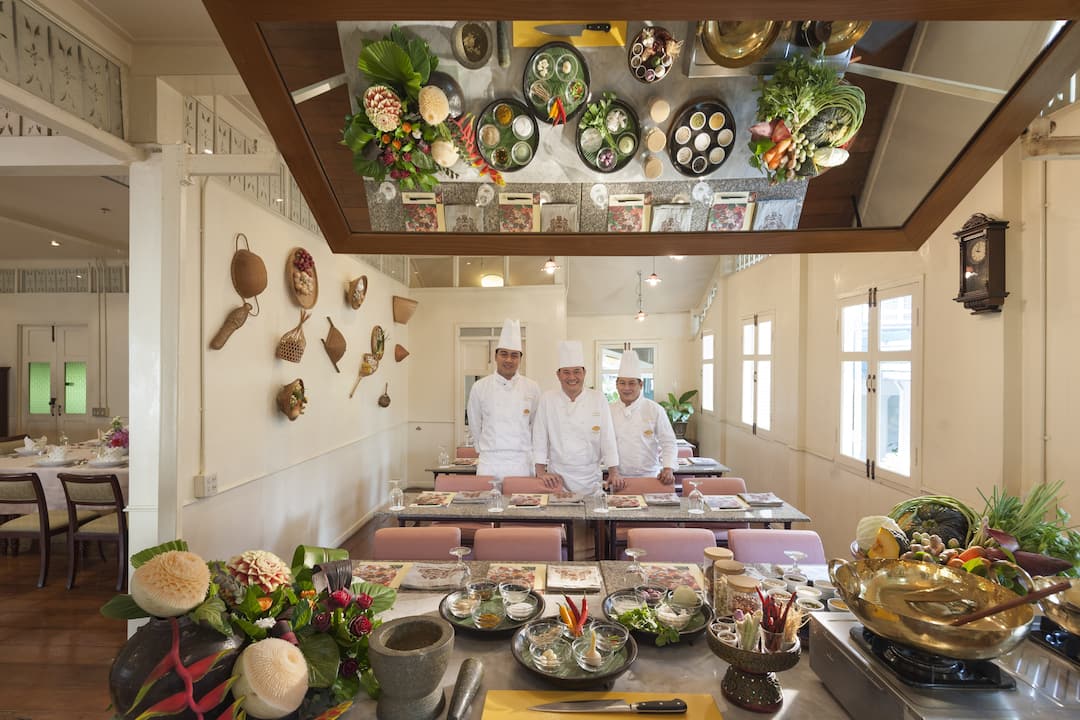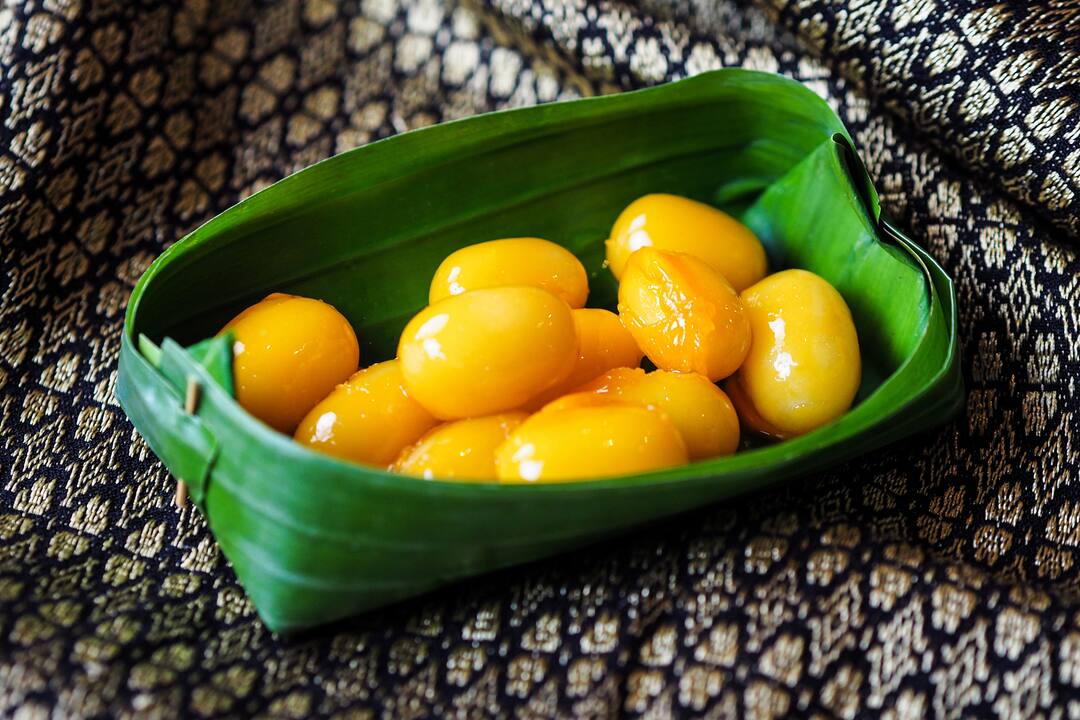 Seasonal Closure

Hands-on cooking and local market trip

9am - 2pm

2 - 5pm
Learn to create stunning Thai dishes
Mandarin Oriental, Bangkok's renowned Thai Cookery School has taught thousands of people from all over the world the art of preparing fine Thai cuisine. The morning starts with a visit to the local market with the chef, where guests explore the vast world of ingredients used in Thai cooking and gain insights into the kingdom's fascinating culture and traditions. Having selected the freshest products, guests then return to the kitchen where they transform them, under the guidance of the chef, into four authentic dishes. Guests may also choose to book a private class to create an exquisite and customized menu, again under the guidance of the chef and his team. The gastronomic discovery ends as guests taste their creations at Sala Rim Naam.
The Oriental Thai Cooking School

Destination MO
MO Life
Back to (Cookery) School
Chef Narain Kiattiyotcharoen helps guests of Mandarin Oriental, Bangkok hone their Thai cooking skills. Here, the editor of Destination MO enrolls for an enlightening lesson.
View Article
MO People: Narain Kiattiyotcharoen
Culinary Conjurer
Narain Kiattiyotcharoen, cooking instructor at The Oriental Thai Cooking School at Mandarin Oriental, Bangkok, describes his typical working day.
View Article